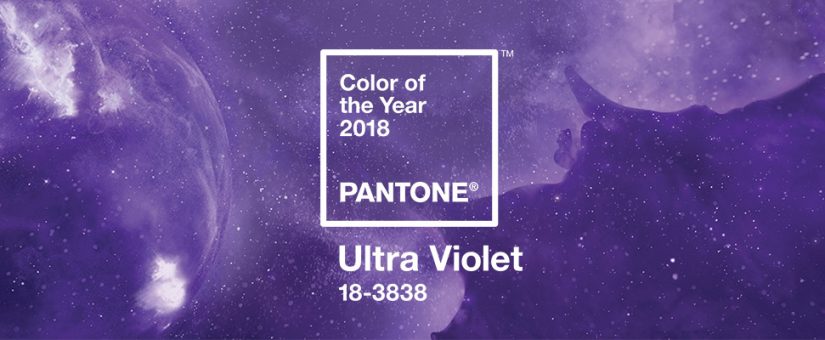 In Uncategorized
By Claudia
Move over Greenery, there's a new colour in town! Unless you've been on a social media hiatus, you'd have heard that global colour experts, Pantone, have announced Ultra Violet as the 2018 colour of the year.
According to Laurie Pressman, Vice President of the Pantone Colour Institute; "The Pantone Colour of the Year has come to mean so much more than 'what's trending' in the world of design; it's truly a reflection of what's needed in our world today,"
Described by the colour experts as; "A dramatically provocative and thoughtful purple shade, Pantone 18-3838 Ultra Violet communicates originality, ingenuity, and visionary thinking that points us toward the future,"
Where packaging is concerned, hues of Ultra Violet are increasingly being incorporated into packaging designs by forward-looking brands in the consumer packaged goods, luxury and beauty categories as well as by those looking to stand out.
Ultra Violet affords a degree of intricacy that appeals to the modern consumers' desire for uniqueness in every facet of everyday life.
Blast from the past; here are some the past Pantone colours of the year;
2017: Greenery
2016: Rose quartz and serenity
2015: Marsala
2014: Radiant orchid
2013: Emerald
2012: Tangerine tango
2011: Honeysuckle
2010: Turquoise
Which was your favourite Pantone Colour of the Year? Let us know in the comments section below.
Claudia Agostinelli is the Brand and Communications Manager at CTP Packaging Western Cape.  A Marketing Management Graduate from UNISA; she is an avid brain picker by profession and shares her pickings on the CTP Packaging Western Cape LinkedIn Page.
Find her on LinkedIn at CTP Packaging Western Cape