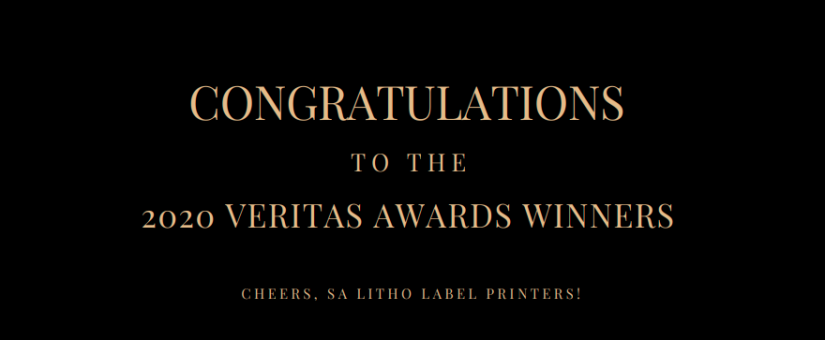 In Uncategorized
By Claudia
Despite it being a challenging year for the wine industry, winemakers, viticulturists and marketers alike had something to celebrate this past Saturday.
The 2020 Veritas Awards results were announced at a less formal, but no less classy function, under strict covid-19 protocols at the Polo Club at Val de Vie Estate in Paarl on Saturday 14 November.
The results were announced to a stunning applause, reflecting the mood of industry role players during a particularly challenging year – delivering a renewed sense of excitement and trust in the future of the awarded wines and brandies.
Adding to the excitement at the Veritas Awards luncheon was the activation of the new, specially developed VinoVeritas by CTP App – which will immediately make the coveted Veritas Gold and Double Gold medal winning wines and brandies available for easy, online ordering and delivery to buyers' doorsteps. This is a first for wine competitions in South Africa by Veritas, South Africa's oldest and most authoritative competition for market-ready wines and brandies.
A prospective wine buyer can now simply visit either the Android Play Store or iPhone App Store, download the app, register and then place orders – thanks to a ground-breaking collaboration between the organisers' (the SA National Wine Show Association – SANWSA) and CTP Packaging and its divisions SA Litho Label Printers and CTP Cartons & Labels, Getwine and Cognition FoneWorx.
"This is a proud moment in the 30-year history of Veritas that we can launch such a unique app that will benefit both the South African wine industry and the consumer," said SANWSA chairperson Christo Pienaar.
"The strength and continuity of our partnership with Veritas can be attributed to a shared vision of excellence, Veritas in their celebration of excellent South African wine and CTP Packaging, through its divisions CTP Cartons & Labels and SA Litho Label Printers, in our commitment to producing packaging of the highest quality for the South African wine industry. Over the decade in which CTP has remained an enthusiastic financial partner of the Veritas Awards we've remained committed to finding new ways to benefit the wineries entering the competition. The launch of VinoVeritas by CTP, an industry first, is a testament to this." says CTP Director Leon Witbooi.
Medal Overview
The Veritas Awards or The Oscars of the  wine industry, as it's fondly referred to, attracted almost 1 300 entries this year.
A total of 1092 medals were awarded – 70 Double Gold, 128 Gold, 185 Silver Outstanding, 506 Silver and 203 Bronze.
The Veritas Vertex Award  for the overall champion wine, selected from almost 1 300 entries, was won by KWV Then Mentors Orchestra 2018 (a Bordeaux style blend.) This represents the first time that a red wine wins this top award since it first being awarded in 2017.
SA Litho Label Printers wish the 2020 Veritas Awards Winners a well deserved congratulations!